Professions and mediation
​
This space, blending knowledge, creation, and presentation, offers visitors of all ages the opportunity to explore the history and techniques of watchmaking through several stations: the Comptoir horloger, Ludotemps and the Watchmaker's Workbench.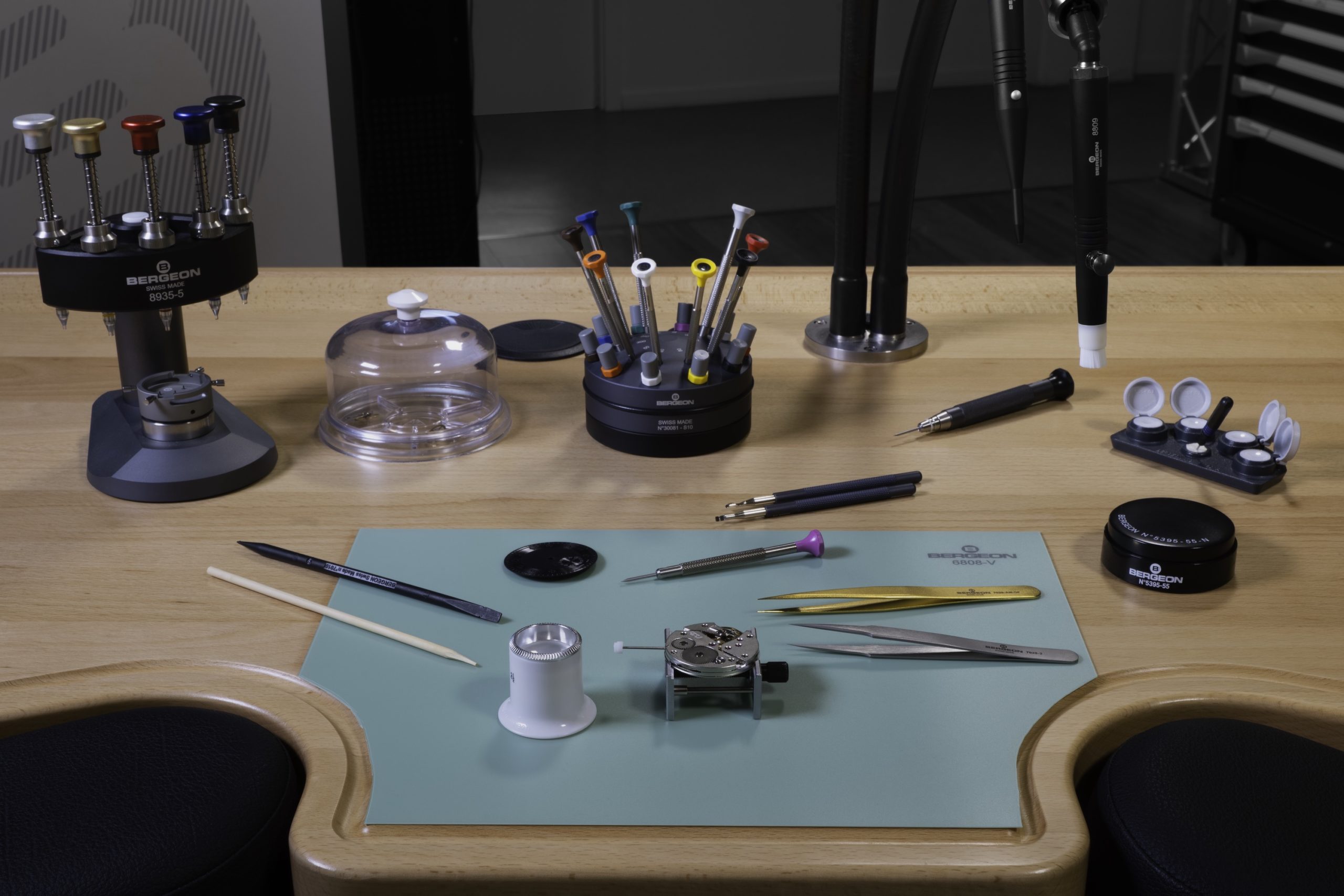 Demonstrations
The demonstration workbench aims to showcase the watchmaking professions and, at the same time, inspire vocations. The museum invites students and professionals to share their knowledge and passion with visitors.
The watchmaker, jeweler, enameler, and many other professions will no longer hold any secrets for you!
The Albert Jean Collection
Throughout his life, Mr. Albert Jean collected over 200 Comtoise clocks. In 1996, his wife, Mrs. Mergene Revel, donated the collection to l'Espace Horloger, which has been responsible for its conservation ever since. Several of the pieces on display have been restored by the teachers and apprentice watchmakers of the École Technique de la Vallée de Joux (ETVJ). This "fragment" of the collection highlights the unique mechanisms and decorations of the Comtoise clocks, such as their ornate pediments and dials.