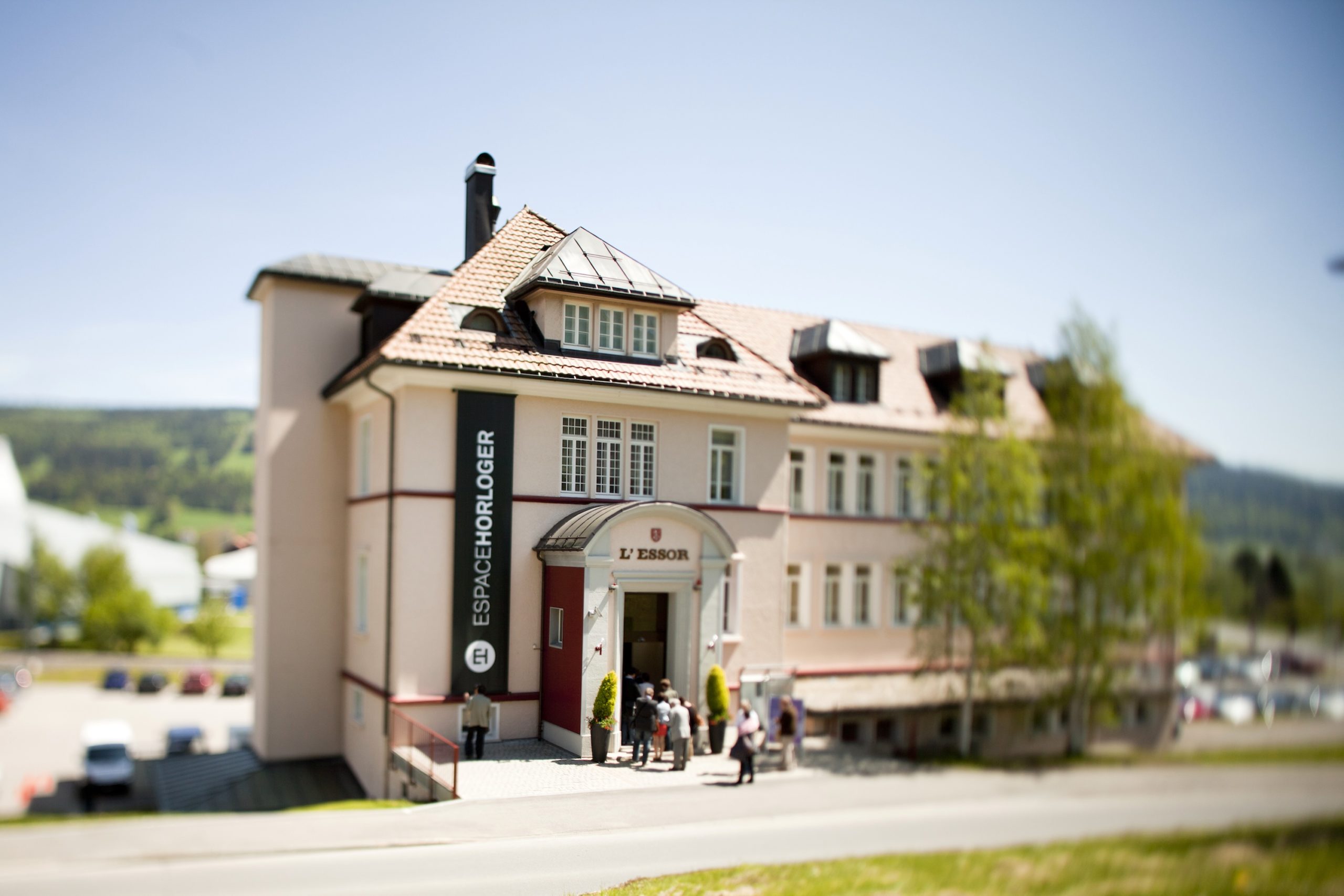 Good to know
Museum
Photos and videos are prohibited in the museum to maintain the confidentiality of the exhibited pieces. Handbags are allowed, but for any other bags or luggage, a cloakroom with lockers is available in front of the museum entrance. We decline any responsibility for theft.
Parking
You can park your vehicle free of charge in the yellow spaces behind the Essor building, by requesting a badge from the Espace Horloger at the reception. The white parking spaces and the Centre Sportif car park are limited to 3 hours.
Accessibility
The museum is fully accessible for people with reduced mobility. A wheelchair can be borrowed at the reception, as well as portable stools, according to availability.
Pets
Only assistance dogs are allowed in the entire building.
Catering
There are no restaurants within the museum premises. However, we are located within a 5-minute walk or drive from various shops and restaurants. Feel free to ask for any recommendations at the reception.